Child Custody Lawyers in Naples
Experienced Custody Representation in Lee & Collier Counties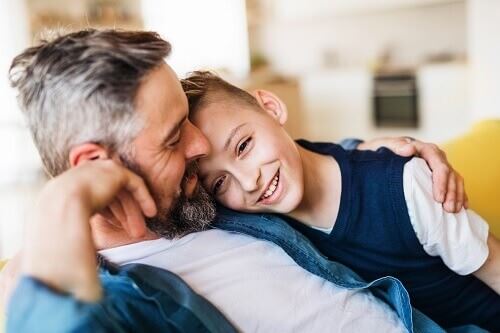 Nothing is more important than family. This is why Family First Legal Group is committed to fighting aggressively to protect you and your children. Our Naples child custody attorneys know that this is an extremely difficult time for your family. Navigating divorce and child custody matters can be an emotionally draining process.
Our qualified custody attorneys and legal assistants in Naples and Cape Coral are here to make your situation as painless as possible.
Interested in finding out more about our services and how we can help you? Contact us online or at (239) 319-4441 for a free initial phone consultation. With offices in Naples and Cape Coral, we serve clients in Collier County and Lee County.
How Is Child Custody Determined in Florida?
In accordance with the Uniform Child Custody Jurisdiction and Enforcement Act, Florida courts determine child custody based on the best interests of the child. Child custody refers to the care, control, and maintenance of a minor. Under Florida law, there are two types of custody arrangements.
Child custody is divided into legal custody and physical custody:
Legal custody refers to the responsibility of making all decisions regarding the child
Physical custody refers to where the child will live. Depending on what is best for the child, these two types of custody are further divided into either joint or sole custody.
Joint legal custody means that both parents may have a say in the child's upbringing, particularly in reference to education, healthcare, and religion.
Sole legal custody is awarded to one parent, they are the sole decision-makers in the child's life.
Joint physical custody means that the child spends time living with both parents in turn
Sole physical custody has the child living with one parent, often establishing a visitation schedule with the other.
What Do Judges Look for in Child Custody Cases?
When determining the best interest of a child, the judge will often consider the following factors:
The physical and mental health of both parents
Any special needs the child may have
The ability of each parent to provide a stable environment
Any other children who may pertain to the custody case
Evidence of domestic abuse
Evidence of drug or alcohol abuse
Can a Father Get Custody of His Child in Florida?
Although it's rare for either parent to get sole custody in Florida, it is still possible. For a father to get full custody, he must prove that giving parental responsibility to the mother wouldn't be in the child's best interests.
Looking Out for Your Family's Best Interests in Naples and Cape Coral
Our Naples child custody lawyers at First Family Legal Group want to help you achieve what is best for you and your family. We are able to draw from our extensive experience and knowledge to protect your best interests throughout the child custody process.