Can You Take Your Child Out of State During a Divorce?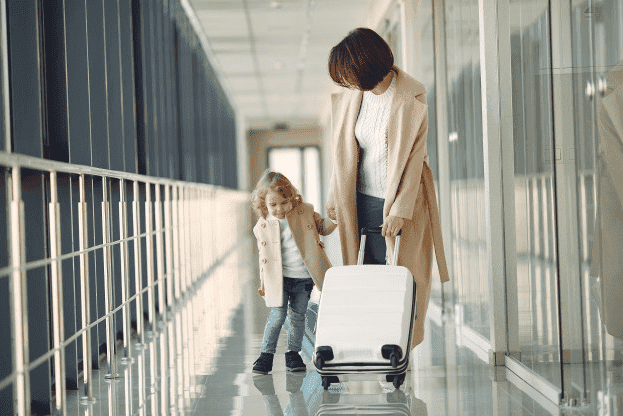 According to Florida state law, neither parent must notify the other parent before taking the child out of state. When a parent wishes to leave the state with a child, the law refers to the child custody agreement.
While it may seem like an innocent activity, traveling out of state with your child in the midst of a divorce can have serious consequences. The situation is not so grave if you and your former spouse have spoken about and agreed upon the travel location beforehand. Receiving permission from either your former spouse or the court itself before you take your child out of the state is greatly encouraged.
Contact Us to speak with an experienced divorce lawyer about your specific case if you have any questions.
Can a Spouse Take a Child Without Permission in Florida?
If something comes up unexpectedly or you have a sudden vacation idea you would like to explore, your ex must be on board with you taking your child/children along; if you have not received permission, there is absolutely no way you can take your child.
Doing so could result in heavy penalties, including contempt of court and even a charge of parental kidnapping. A warrant for your arrest could be issued as soon as you cross state lines, which would make the divorce much more complicated.
For the pendency of the case and the entire duration it remains open, you must keep the child in the jurisdiction of the court. You may also the child anywhere in the state of Florida, but you must never cross state lines without explicit permission.
The situation is subject to variation depending on the Standing Order you may have proceeding your day in court. Be sure to read the order carefully so you don't accidentally find yourself in a difficult position. For best results, do not travel out of state with your child unless you have express permission from the judge ruling over the case or an agreement between all parties involved.
How Our Experienced Divorce Lawyers Can Help
Completing the divorce process is difficult, even in the best of circumstances. When children are involved, it can be even more complicated. At Family First Legal Group, we know how important it is to maintain your relationship with your children as you and your ex finalize the divorce process. From establishing custody to ensuring you're able to travel with your kids during the divorce process, we'll be by your side through it all. Together, we can find a resolution that works for everyone.
Call our Florida family attorneys at 239-319-4441 for all of your family law issues like alimony, property division, and appeals!