Is Florida a 50/50 Custody State?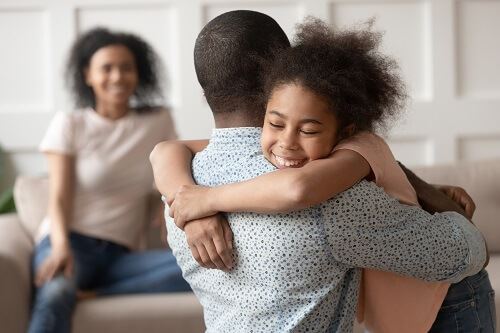 Divorce is a stressful time, and even more so when young children are involved. You likely have questions about child custody, and how often you will be able to see your children. You may have heard Florida is a 50/50 child custody state, but there is no statutory requirement that mom and dad will split 50/50 parenting time – in fact, nowhere is this mentioned in Florida custody law.
Contact us today with any questions about 50/50 custody in Florida and to speak with a child custody lawyer!
What Is 50/50 Custody?
In 50/50, or joint, custody arrangements, both parents share physical custody of their children and must come to an agreement for any major decisions that affect their children.
Divorced parents often choose this parenting plan because it doesn't award one parent greater custody and the other parent limited access to the child. The 50/50 plan can be beneficial if it is planned properly, allowing each parent equal time to bond and strengthen the relationship with their child.
50/50 Custody Requirements in Florida
Per the statutes, a whole host of factors are considered when determining what is in the best interest of a minor child. That means it it will be deemed to be in the best interest of the minor child to have a relationship with both mom and dad, unless there is something overwhelmingly negative in the way of that relationship, such as a history of abuse or inability to act appropriately on the needs of the child.
Is Florida a Mother or Father State?
Following a divorce, Florida prefers joint or shared legal custody. Both parents have equal authority over the child's life (like schooling and medical care, for example), and they are both legally obligated to provide for and support the child.
Per custody laws in Florida, children of divorced parents should have frequent contact with both their mother and father to foster their wellbeing. For child custody orders, the parents much agree on a parenting time plan. However, this understandably leads to contentious arguments and conflicts, as both parents will want to spend as much time as possible with their children after divorce. Without an agreed-upon parenting plan, the issue will be decided by family court.
How Our Child Custody Lawyers Can Help 
If you feel there is an important reason why the other parent of your children shouldn't be spending considerable time with them, don't simply raise the white flag and say "there's nothing I can do about it." Remember that Florida is not a 50/50 state. For the sake of your children, reach out to Family First Legal Group today to speak to our attorneys about how we can help you through this emotional time.
To learn more about timesharing laws in Florida, or to get the help of our attorneys, call Family First Legal Group today at (239) 319-4441.