How To Get a Divorce Without Going To Court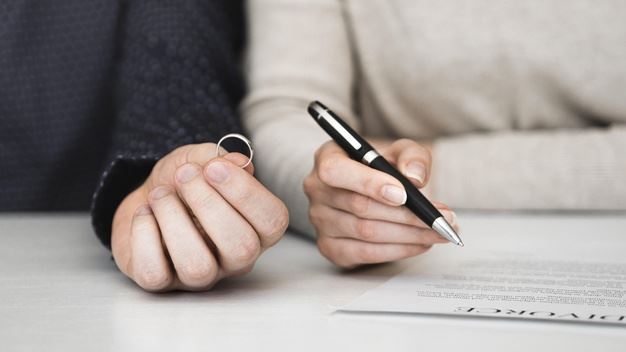 There are two categories of divorce – contested and uncontested:
Many couples who are reasonable and willing to compromise can accomplish a divorce out of court and there are many benefits to doing so. An uncontested divorce is typically far less expensive than a contested one and can be accomplished more quickly. Because the parties decide on the division of property and the time each will spend with the children, they are likely to be more satisfied with the terms than they would be if a judge made those determinations. If the level of conflict between the parties is low, that is more likely to remain the case in an uncontested divorce, which is particularly important if you and your spouse have children.
Divorces, even uncontested ones, are financially and legally complicated. Even if you believe you and your spouse have reached an agreement on most issues, it is important to have a thorough understanding of your finances, including income, assets, and liabilities, before finalizing an agreement. Settling before you have a complete financial picture may cause you to settle for too little. It is also necessary to have a working knowledge of the law so that you can make informed decisions throughout the process. Without that knowledge, the risk is great that you will enter into an agreement that does not meet your needs or the needs of your children or results in you unknowingly forgoing certain rights. In addition, the documents required for filing for dissolution are specific and complicated. For example, the court requires certain provisions in an agreement and parenting plan, and incorrect or incomplete documents are likely to be rejected by the court. Working with an experienced attorney who can guide you through the process, advise you regarding the relevant law, and bring to your attention things you may have never considered will help you to avoid pitfalls.
In some cases, the parties work with an experienced mediator who can assist them in resolving their issues. It is important to note that a mediator is a neutral third-party who does not represent either party. The mediator cannot advise the parties of their rights and will not file the necessary documents with the court. If you are unfamiliar with the law or the documents that must be filed to obtain a divorce, it is important to work with an experienced attorney as you navigate the process of mediation. In the event you elect to handle the negotiations without the assistance of an attorney, it is wise to have any agreement reviewed by an experienced Naples attorney prior to its execution to ensure that you understand your rights and obligations pursuant to the agreement. Once an agreement is executed, you cannot change your mind.
Contact us to get started on your divorce case today.