There is an important distinction in Florida between Title IV-D cases and Non IV-D cases. In Title IV-D cases the State of Florida has an interest to see to it that child support is being paid. This stems from the fact that the State of Florida has been providing cash assistance to the parent on behalf of the minor children, such as food stamps (EBT cards) or direct cash assistance. In Title IV-D cases the State of Florida, by way of the Department of Revenue may not permit you to "waive" past-due child support - because the State of Florida needs to be repaid for the support it provided to the parent who was not receiving child support from the other parent.
To put it simply, Title IV-D support provides assistance to a parent who is searching for the other parent who is refusing to pay child support and/or cannot be located, and needs assistance enforcing those orders. Title IV-D refers to the Title IV-D Social Security Act that was enacted in 1975, to provide a program to enforce child support orders and assist parents in need.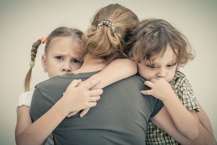 In Non Title IV-D cases parents are free to waive their respective child support arrearages as they see fit because it is a private form of support. There are some circumstances under which parents cannot "waive" child support initially because the child support is for the children and not the parent's to be waived, however, this can typically be negotiated by way of deviation from child support guidelines form.
How do you know if you have a Title IV-D case or a non Title IV-D case? If you have received paperwork from the Department of Revenue it should be clearly labeled with an indication atop the documents stating, "Title IV-D" or "Non Title IV-D" case. If you have questions on how to handle or respond to either form of child support and/or what your rights are, please call Family First Legal Group to schedule a free 30-minute consultation. (239) 319-4441
Recommended Reading