Our Staff
Family First Legal Group
At Family First Legal Group, we believe that what sets our firm apart is the team that we have assembled. Everyone on our staff is skilled, knowledgeable, and passionate about providing each client with the thorough representation they deserve. Our commitment to a positive client experience during a challenging, often emotional legal matter is absolute. We have seen firsthand the impact that divorce and other family law matters can have on an individual, and have made it our mission to make their transition to the next chapter of their lives as simple as possible.
Learn more about how our team can help you address your legal matters. Call Family First Legal Group at (239) 319-4441. Our team is proud to serve clients throughout Collier and Lee Counties.
Legal Support Staff:
---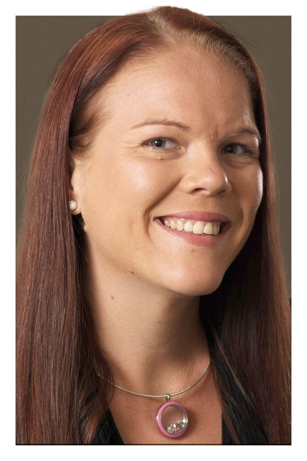 Jenna Ritter
Senior Paralegal
Jenna is a rarity of South Florida…she's a native! Originally from Homestead, she has lived in Cape Coral since 2001. She began her legal career in a Personal Injury law firm at only 16 years old and has worked solely in Family Law since 2006. Jenna has a passion for family law, having been through a paternity case herself as well as a stepparent adoption of her son. These experiences help her relate to clients and gives her a great desire to help others. She continues her knowledge by being involved with the Association of Family Law Professionals and other activities.

Jenna is a proud Mother of three; her son, Aaron, and two stepchildren, Ashley and April. Prior to marrying her amazing husband, Kevin, in October 2013, Jenna was a single mother to her son. Kevin then adopted her son by way of a Stepparent adoption.

In her spare time, Jenna is a very dedicated "Baseball Mom" and "LineWife". When not at work, she is more than likely at a baseball field. She is also a Co-Founder and Director of the LineLife Foundation, a nonprofit 501(c)3 corporation which assists Power Linemen's families after a work related injury or casualty.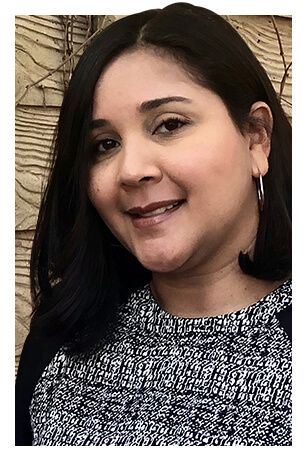 Angela Velez
Paralegal
New York native, Angela Velez moved to Florida as a high school freshman with her family in 1991. She developed a passion for law as a child and began working as a Family Law Paralegal in 2010. To further her legal knowledge, she obtained a B.S. in Legal Studies with Honors in 2012.

As a single mother, she understands the difficulty our clients face when filing for divorce because she has been there herself. In her spare time, she enjoys spending time with her twin sons when they're home from college, watching her daughter cheer for her high school, reading, and spending cuddle time with Rocky, her Chorkie (Chihuahua/Yorkie mix).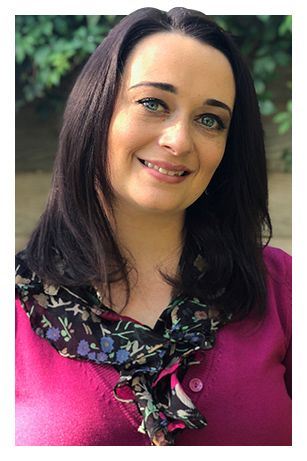 Megan Sanford
Paralegal
Born in Burlington, VT, Megan has been a Florida resident since 1996. Law has always been her drive and passion since she was a young girl. Family law become her point of interest when her parents first brought it to light with their divorce. From a young age she knew she not only wanted to be in the legal field but to strive to be an Attorney. She finds purpose and fulfillment in helping others in any way she can to make a difference in their lives for the better. Megan currently is an Ave Maria School of Law Graduate with the goal of becoming an Attorney in the future. Family is of the upmost importance to her, and she finds spending time with those you love is most invaluable. Outside of the office, Megan is often enjoying time with her children and dogs. She is a sports mom, an avid baker and a chocolate and coffee lover. She enjoys watching her children play, read books, and catching up on the latest TV drama show.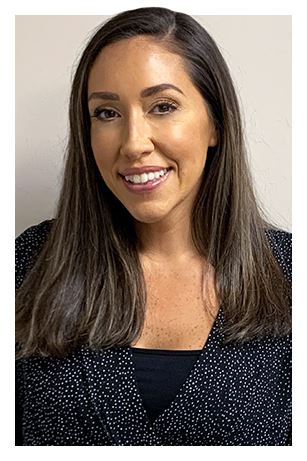 Lisa Singleton
Paralegal
Lisa has lived in Naples off and on since 1988. She began her career as a Family Law paralegal in Naples in 2000 and has spent her entire career dedicated to the area of Family Law. Throughout her years, she has worked for several well-known Firms in the area and is thrilled to be a part of the Family First Legal Group team.

Lisa thoroughly enjoys diving into the financial aspects of cases. She also understands the challenges most Family Law cases face and has patience and compassion for the individuals and families moving through this transitional time in their lives. As a mother of two boys, she understands the importance of putting family first, and works to that end every day.

In her spare time, Lisa enjoys spending time with her family, friends, and rescue pup, Cherry.
Amanda Spartz
Discovery Director
Amanda is originally from Northern Illinois and relocated to Naples in the summer of 2007. She always had a passion for law and was amazed at the number of legal classes her high school offered. This helped her continue her journey into college where she majored in Pre-Law at Florida Southwestern State College. Amanda is a cum laude graduate of Florida Gulf Coast University, where she received her BA in Legal Studies. Joining the Family First Legal Group team was her first step into her law career path and she could not be any happier working with such an amazing and caring staff.
When Amanda is not working or studying for classes, she spends her time at the dog beach or dog park with her Labrador retriever, Jake.
Professional Staff:
---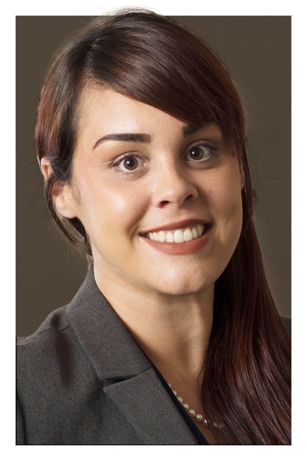 Gill "Jill" D'Achiardi
Director of Intake and Client Relations
Originally from the Chicago area, Gill relocated to Naples in 1997. She graduated from FGCU in 2010 with a B.A. in Legal Studies. Shortly after, Gill married her husband who was enlisted with the U.S. Marine Corps. After being stationed in Jacksonville, NC and having their first child, they chose to make Naples their permanent place of residence. There is no better place they would prefer to raise their family and are grateful to be part of this wonderful community.
Gill is very family oriented. When not in the office, she spends any time she has planning barbecues, coordinating slumber parties for her nieces and nephews and organizing Family Park Party Sundays. Both she and her husband love camping and take every opportunity to 4-wheel and trail blaze throughout Southwest Florida.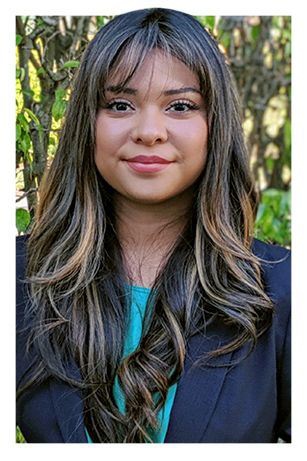 Leslie Pelaez
Intake Specialist and Client Coordinator
Despite being born across the country in Los Angeles, California, Leslie considers herself to be a Florida native, as it has been her home since she was just three years old. Before finishing up her studies at Florida SouthWestern State College and obtaining her associate's in arts, Leslie knew her true passion was in law. Joining such an astonishing firm like Family First Legal Group is her first step not only towards the legal industry, but also in helping many families have a stable and structured environment. Coming from a home of divorced parents, Leslie relates to how crucial stability is in the household during such a process and is honored to be working with a team who heavily prioritizes the importance of children during strained times such as these.

In her free time, if she isn't already snuggled up on her couch binging on YouTube videos or the latest Netflix series, Leslie enjoys spending quality time with her family, friends, and dog. You may find her at one of the dog parks all around beautiful Naples or anywhere where there is good food, as she is also a food connoisseur!
Shanice "Shae" Cave
Administrative & Legal Assistant
Shae is originally from the Fort Lauderdale/Miami area but found herself in Fort Myers for school. She graduated from Florida Gulf Coast University in 2020 with her BS in Legal Studies. Her father spent his career in law enforcement, so she grew up with a natural interest in law. Since joining Family First Legal Group, her knowledge of family law has grown exponentially, and she hopes to continue in the field for the foreseeable future.
In her spare time, Shae and her husband love watching their daughter at gymnastics. They also spend time going to the dog park with the two fur babies of the family, Sugar and Sparky.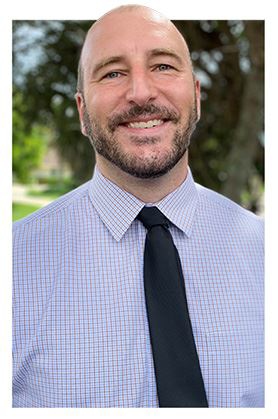 Josh Simpson
Operations Manager
Josh is a recent transplant to Naples, Florida, hailing originally from Chicago. After graduating with his BA from Valparaiso University, he has enjoyed a varied professional life which has seen him do many different things, most recently in the field of aviation management. His interest in process management, attention to detail, and love for the written word compelled him to seek opportunities within the field of law. As a father of two, family law – in particular – is an area of practice near and dear to him.

Outside of the office, you can find him spending time with his family/dogs, watching airplanes, listening to loud music, on the Judo mat, or in the weight room.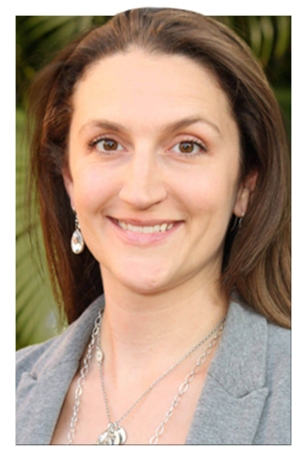 Katie Peterson
Director of Marketing, Operations and Administration
Katie is a happy wife and mother of twins, who keep her rather busy. She was born and raised in Baltimore, MD and moved to Naples in 2010.
She spent over 15 years in the media industry, focusing on online and print advertising, sales, marketing and production including acting as the Director of Operations for a National magazine for well over a decade. With all of this knowledge, she started her own consulting business (Family First Consulting Group, LLC) with a focus on helping small businesses with their day-to-day operations, marketing initiatives, financials, staffing and more on an executive level. She works with Family First Legal Group on various projects and is constantly helping to create and update the Firm's policies and procedures to make our office as efficient as possible and to ensure that clients receive the best service possible from the staff.
Should you or someone you know have a business that could use Katie's expertise, feel free to reach out to her at katie@familyfirstconsultinggroup.com.
In her spare time, Katie enjoys being outdoors whether lounging or paddle boarding at the beach, swimming at her pool or basking in the glorious sun Naples has to offer. She always wanted to be a chef, and loves cooking, watching cooking shows/competitions and finding new restaurants to dine at around town.